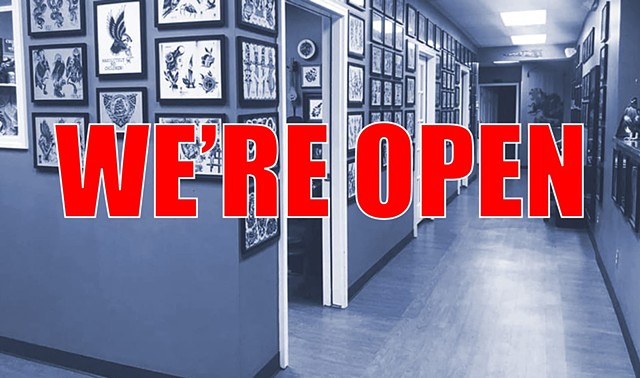 A couple of quick things to update everyone on our current protocols set by the State for tattooing:
We no longer have regular lobby hours as we are appointment only with the exception of piercing which is every Sunday from 1-5pm. We require a deposit to schedule a tattoo but we can take credit card, paypal or venmo with zero fees to get you booked in. The balance of all tattoos must be paid in cash upon services rendered.
All clients are required to wear a mask while in the shop and having work performed.
Please leave friends at home as we can only have one client in our booth at a time.
Our waiting area is closed for waiting, so you can arrive on time for your appointment, relax in your car if you're early, or run right downtown for a great meal beforehand.
If you're feeling ill, please stay home. We know this is obvious but we want you all to be well and we'll be happy to tattoo you when you're feeling better.


Please refer to our FAQ section for additional information, or call the shop.